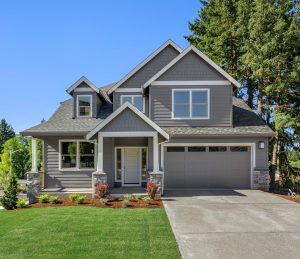 It must be time to upgrade your home – we've got you covered. You've reached your destination for the top replacement windows in Chicopee with the experts at Kubala. Kubala provides first-class window installations for homes like yours – you can read more about that here. When you go with Kubala, not only do you get great service, but at a great price!
We're dedicated to top quality window installation and first class customer service…and getting the job done right. We measure your window space twice…once at your initial consultation, and again before installation to ensure a solid fit. Our install professionals are highly trained, and carefully follow our vendors' installation guidelines.
About Replacement Windows in Chicopee
Most people aren't aware of the energy costs of drafts from your windows. With little insulation from single glazed and insulated glazed windows, drafts between the sash and frame are among the biggest energy drains of energy efficiency. Not only can it drive up your energy costs, it also causes additional wear and tear on your HVAC systems.
Durability + Protection
Yes, home improvement is exciting: a new look, something to show your friends – it can be enticing. But for the sake of your wallet, it shouldn't be often. We encourage you to choose a window that will last a lifetime with our vinyl windows. At Kubala, we install a wide variety of vinyl window styles for every type of home.
Vinyl windows are a great option because:
They do not expand and contract like wooden windows.

They leave much less gaps for heat to pass through.

We offer a lifetime non-prorated warranty.
Maintenance
Vinyl windows are virtually maintenance-free inside and outside. You won't have the same concerns of scrapping, painting, and caulking as you would with older windows.
Aesthetically Pleasing
If you're planning on selling your home, curb appeal is important. New windows are a pleasing enhancement if you're going to stay in your house.
Our financing approach is solution-based, flexible, and your payments can be quick and easy.
No-interest financing

Low-interest financing

No payments for 12 months
You can find more information about our flexible financing options here.
To read some reviews from our neighbors in Chicopee, click here to see what they've had to say about Kubala's touch on the community. We also offer other products, including patios and entranceways…have a look!
Have you heard about our giveaway? Complete the form here to be entered into our contest to win energy-efficient replacement windows for every room of your home.
Use our contact form below to get in touch with our team or click here to get a price. We hope to hear from you soon!
Get A Price
Have questions about your new windows from Kubala? Have a loo at our Frequently Asked Questions and their answers here! Interested in seeing case studies, customer testimonials and more? Visit our Facebook page today!