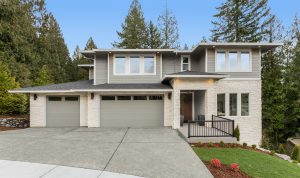 If you've been considering a facelift to your home and a better way to save on energy costs, call on Kubala – your source for replacement windows in Hartford, CT. We can install beautiful and durable new windows in your home or place of business that will look great, add to your resale value, and help keep your energy costs down!
Our professionals take care to ensure the perfect fit and style of windows for your home. We do an initial measurement in our first visit, and then again at installation for a solid fit. We follow installation guidelines very carefully, as supplied by our window vendors.
Types of Replacement Windows in Hartford, CT
Below are just a few types of replacement windows we offer for Hartford property owners…click here to see the full list!
Double Hung Windows
Double hung windows have the timeless look of classic windows. These windows are very easy to operate, making them a great choice for any room in your home.
Sliding Windows
Our sliding windows have a horizontal structure and are available in all sorts of colors and sizes, so we can match the style and décor of any room in your home.
Bay Windows
These windows are designed with a large picture window placed in the center, with a set of smaller windows on each side this style of window extends past the exterior of your home. This opens up the room and making it appear larger.
Garden Windows
Garden windows extend outward from the home, enabling plants to grow and adding space to a living room.
We offer all of these types of windows for your Hartford home and more…have a look at our windows page to see these styles and what they will look like in your home.
Your Kubala Windows & Door design consultant will work with you to obtain an immediate decision from our finance partners during your free in-home consultation with us.
We offer multiple financing options, including:
No-interest financing

Low-interest financing

No payments for 12 months
Use our contact form below to get in touch with our staff or here to get a price. We hope to hear from you soon.
Don't Miss Out….
Have you heard about our giveaway? Complete the form here to be entered into our contest to win energy-efficient replacement windows for every room of your home.
Other Services
Beauty, durability, security and energy efficiency…reach out to Kubala for your Massachusetts and Northern Connecticut entry doors. We can install maintenance-free entryways to your home that hold up against the worst of Massachusetts weather.
Replacing existing patio doors or putting a new one in can completely transform the look, feel, and functionality of your home. Kubala is happy to offer a range of options for style, size, and material, with selections to fit any budget.
Interested in seeing case studies, testimonials and more? Be sure to have a look at our Facebook page today!