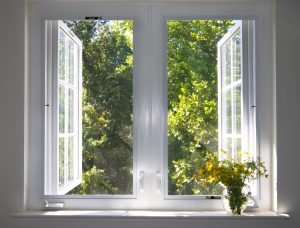 Proudly serving homeowners for over 15 years, Kubala is your destination for replacement windows in Pelham. We install first class, quality windows in your home that both look great and help reduce your energy costs through the frigid Massachusetts winters. We're also happy to offer unmatched and comprehensive Double Life of the Home warranty packages and will fix any issue or imperfection in the install until we get it right – by YOUR standards.
If you have aging windows with cracks and gaps, it's not only unsightly, but it makes your heating system work harder, driving up your heating bills and putting more wear and tear on your HVAC equipment. Adding new windows to your home not only looks great, it can help your home stay warm in the winter, and reduce the effort on your heater. Finally, installing new windows is well worth the investment not just to reduce your energy bills, but also to add significant resale value to your Pelham home.
Kubala is here to help beautify your home and make it more energy efficient! By the way, we also install entry and patio doors…if your home is in need of a new door in the front or the back, reach out to us for that too!
Benefits to Replacement Windows in Pelham
Durability and Protection
Vinyl windows do not expand and contract like wooden windows

Leave much less gaps for heat to pass through.
Maintenance
Eliminate the chore of scraping, painting, and caulking that comes with older windows.

Vinyl windows are virtually maintenance-free inside and outside and

Reduce the need for painting or staining.
Aesthetics
Give your home a new look with a classic feel.

Reduces maintenance and improves energy efficiency.

Makes your home more visually appealing.
Double Hung Windows

Sliding Windows

Bay Windows

Bow Windows

Casement and Awning Windows

Garden Windows

Basement Windows

Projected Frame Windows

Specialty Shaped Windows
Our Process
Your first step starts here with learning about who we are and how we help.

Fill out the contact form below leaving your name, number, and a brief message detailing how we can help.

We do one measurement during the initial estimate and another with the installer to ensure an exact fit.
Finding quality replacement windows in Pelham has never been easier…until now! The form below is Step 2 as mentioned above: it will ask for your name, contact information, and an opportunity to leave a message detailing how we can help.

Want to see case studies, testimonials and more? Be sure to visit our Facebook page!
***With our financing options, your payments can be quick and easy. Our approach is solution-based, flexible, and in most cases we can tailor your monthly payment to fit your budget and lifestyle. We offer multiple financing options, such as no-interest financing, low-interest financing, no payments for 12 months.***